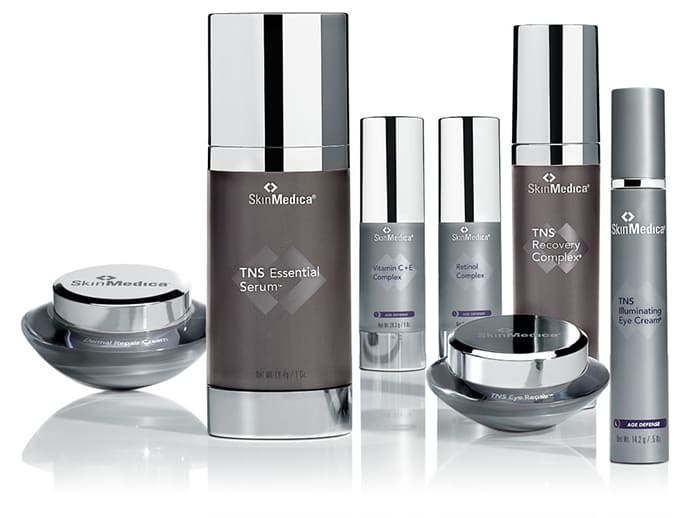 Science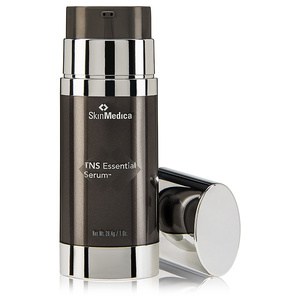 When in search of healthy youthful skin, the answer can often be found in professional grade products aimed at combating the most detrimental skin enemies. From the well-known culprits of sun damage and dryness to the lesser known offenders of elasticity loss and environmental causes, any high quality skin care product needs to offer a versatile range of benefits. With the exceptionally high-performing SkinMedica collection, a multitude of skin issues are effectively addressed. The professional strength and power of SkinMedica products features their TNS (Tissue Nutrient Solution) for treatments capable of rejuvenating skin from a host of unpleasant issues.
Solutions
With an effective solution comprised of potent matrix proteins and soluble collagen, as well as powerful retinol and salicylic acids, SkinMedica offers a line of protection from aging caused by harmful free radicals and overexposure to damaging UV rays. Aside from these proven solutions, this professional strength line of defense utilizes essential ingredients, including vitamins A, C, and E, tea tree oil, and other potent antioxidants, to improve the overall tone and texture of skin for a youthful complexion. Whether looking to target specific areas, such as the delicate eye area, or specific problems, including uneven tone or dry skin, we proudly offer a wide range of this incomparable brand. From deep moisturizing creams to skin-brightening cleanser, these products can perk up skin and leave you looking more refreshed. Add a few items to your existing beauty routine to see results or create a whole new routine with a comprehensive package from this exceptional line of skin care products to revitalize your skin. Deciding which products to trust your face to can be an intimidating endeavor. With the scientifically proven SkinMedica line, you can be confident you are making the right choice.
Results may vary from person to person, and any claims made on this website are not guaranteed.
Conditions Treated
_________
Deep moisturizing creams, skin-brightening cleanser, Sunscreen & more.