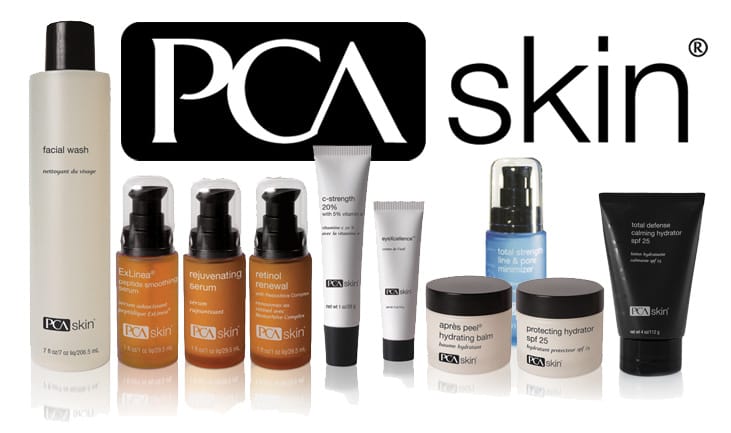 Uniquely formulated products for the health of your skin
Formulating products that improve the health of your skin is a cornerstone of PCA SKIN®. Offering select ingredients that are uniquely compatible with the skin and body to ensure the best results are achieved. Our finished daily care and professional treatment products are created to work together in customized regimens that deliver healthy, beautiful, younger-looking skin. When choosing ingredients and developing products we always maintain a deep respect for human health, animals and the environment. This is why all PCA SKIN products are free of synthetic dyes and fragrances, mineral oil, petrolatum, lanolin and phthalates. PCA SKIN pairs health, beauty and science to create each of our unique formulations that offer you an effective solution for the health of your skin.
Professional Peels
Professionally applied peel solutions exfoliate dead skin cells and help healthy skin cells rise to the surface. These treatments allow deeper layers of fresh and untouched skin to be revealed. The result of monthly treatments can even skin tone, clear acne, improve the appearance of aging skin and make dull complexions glow.
Pre and Post Treatments
Using PCA SKIN's daily care products in the weeks before your professional treatment is an important step in preparing your skin and ensuring excellent results. Skin that is balanced and healthy will help reduce the risk of complications and typically lead to better treatment results.
Equally as important, post-treatment products are designed to be used after a chemical peel or other minimally invasive professional treatments to minimize the potential for uncommon side effects. In preparation for your treatment, your clinician will evaluate your skin to determine the most effective combination of daily care products for you.
Results may vary from person to person, and any claims made on this website are not guaranteed.
Conditions Treated
_________
Signs of Visual aging, acne, discoloration, sensitive skin